7 Things You Should Know About Jio Phone
Jio has recently launched its 4G featured phone. But most of the things related to Jio phone are still not yet confirmed. We have gathered 7 things about Jio Phone which you should be aware of before buying the phone.
[media-credit name="Photo Credit : NDTV" link="http://drop.ndtv.com" align="alignnone" width="488″]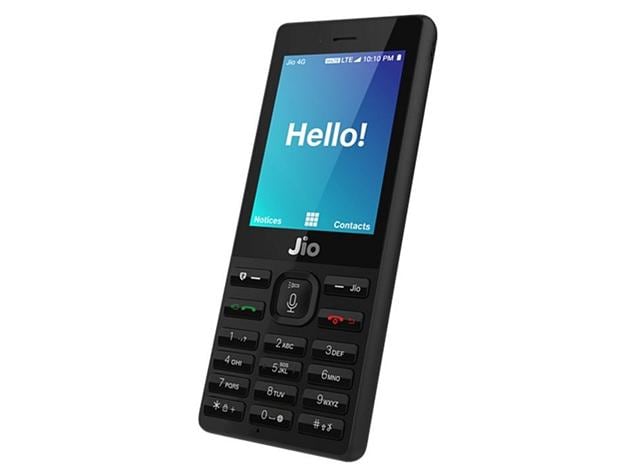 [/media-credit]
1. No Hotspot in Jio Phone :
This is most asked question about Jio phone after it has launched. Many of us are very eager to know whether Jio phone will support hotspot or not. But Reliance is smart and has not included the feature in this phone. Some sources report that Reliance will add the hotspot feature but it will be in locked mode. Reliance may unlock it with software updates.
2. Two Variants of Jio Phone :
As per the claims, Jio phone will come in two variants : One equipped with Qualcomm Processor and other with Spreadtrum Processor. The chipset companies have already posted on social media about their confirmation of working with Jio.
3. Jio Phone will have Wi-fi :
Jio may not have hotspot but the good thing is that both the variants of Jio phone will have wifi support. With Jio-Fi feature it was sure that Jio will include wifi in phones, to make use of Jio-Fi which was launched with Jio SIMs.
4. Jio TV Cable will not be Free of charge :
During the launch event of Jio Phone, Reliance has announced that the phone will feature screen mirroring option. Using this option, user will be able to connect Jio Phone to any TV (even CRT TV) and watch movies, play games on big screen.
Jio has not yet clarified about the cable whether it will come along with phone or not. But as per the rumours the cable will not be free and user has to pay some amount to it separately.
5. Low FUP :
Users have to recharge with Rs. 153 to enjoy unlimited free calls, unlimited SMS and 500MB data per day. 500MB of 4G data per day is very low. But if you see the phone's specifications, the display screen is a 2.4 inch QVGA display. The small screen will consume very less data, so no need to worry about the data. But still, if you watch online movies, play online games and do a lot of browsing then you may cross the FUP limit and you can still enjoy the data but with decreased speed.
6. Regular Recharges :
Jio says that the phone will be effectively cost you Rs. 0. But the word effectively is a little tricky. Users have to deposit Rs. 1500 to get the phone and will have to wait for 3 years (36 months) to receive full refund by returning the phone. We are not sure what will be the future terms and conditions for this.
Jio is smart, so it will not let users just keep the phone for 3 years without paying for recharges. So, it may make it mandatory to recharge every month or at least once in 90 days to be eligible for refund.
7. Jio Phone will have single SIM :
It is believed that Jio Phone will support only single SIM. To enjoy the Jio services, user will be forced to use only the Jio SIM. Reliance doesn't want users to use any other SIM in the Jio phone. Even if you use other SIM, it has to support 4G and as we all know that no network has as many features and benefits as Jio. So, users will be left with no option than using a Jio SIM in the Jio phone.
Please let us know in comments about what you think about the Jio phone and post in comments if you have any information about Jio Phone.