Tech News #1 – Hydrogen One, Facebook Houses, Battery Free Phone, iMCO Watch
Starting from today, I will be posting important technology news on my blog. The tech news will not be in detail but a brief knowledge on what is going on in the tech world. Please subscribe to my email newsletter to receive all the updates to your inbox.
Hydrogen One Smartphone :
Red, a company known for making high quality cinema cameras, is all set to step into smartphone market. It is going to launch a smartphone called Hydrogen One with two variants, Aluminium and Titanium. This phone will run on android. With a 5.7 inch display, it promises to offer traditional 2D content, holographic 3D content, multi dimensional sound and interactive games. It may have sensors which can capture video at even 8K resolution. Hydrogen One is believed to be launched in the first quarter of 2018, pricing between 1195$ (Aluminium) and 1595$ (Titanium). Pre-orders has started and you can order yours from here.
Facebook Building Houses :
Facebook is planning to build houses in Silicon Valley, a place which is the technology capital of the world and employs thousands of people. Due to a significant demand for housing, prices in this area are through the roof. Facebook is planning to build 1500 housing units near its headquarters in Menlo Park, 72 km south of San Francisco.  Menlo Park will house 1.75 million sq. ft. of office space along with 1,25,000 sq. ft. of housing space.
Battery Free Phone :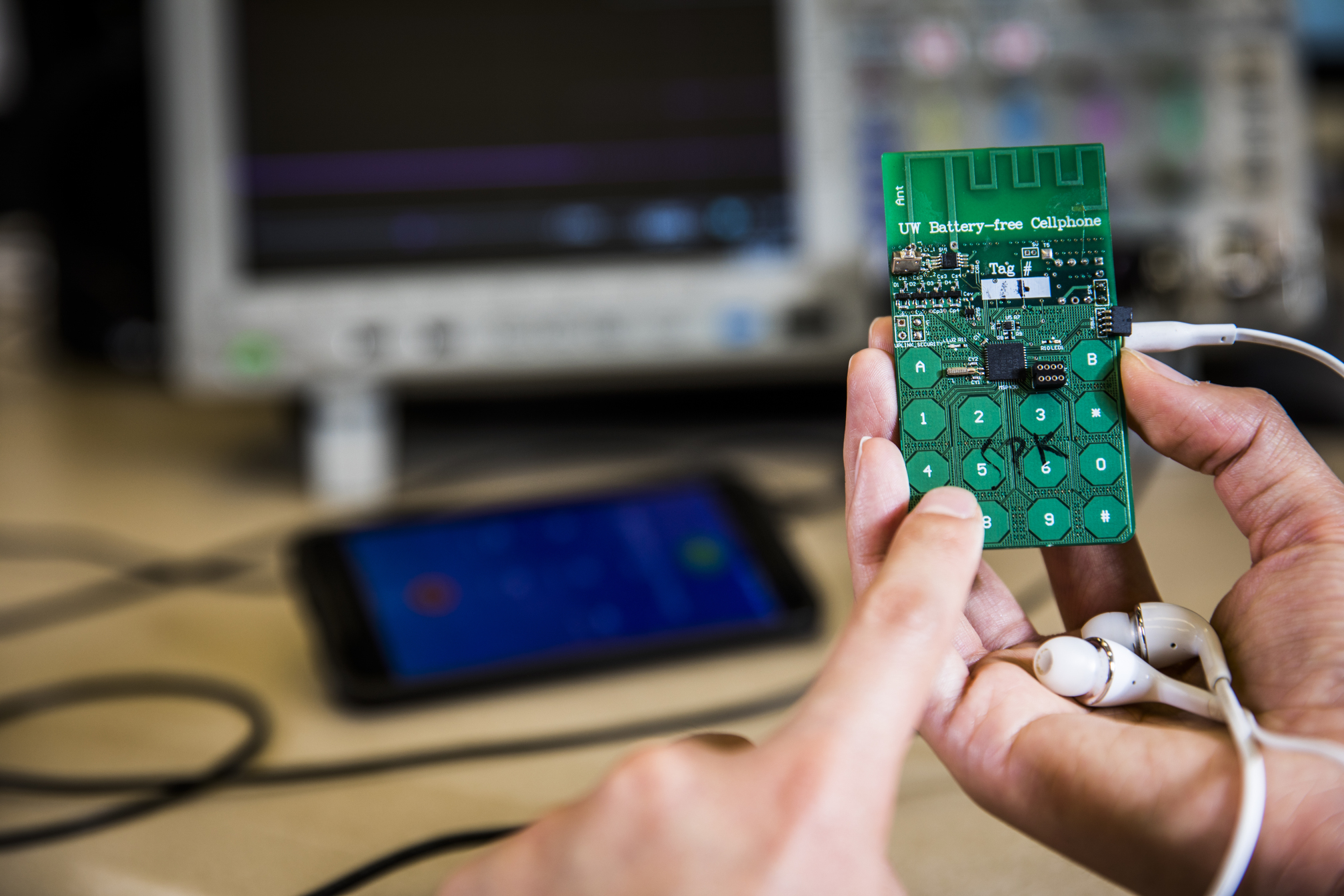 Imagine if you could use your phones without worrying to charge it. Researchers from University of Washington have created a prototype cell phone which runs without battery. This little device is a little more than a circuit board and runs on just 3.5 micro watts power. It uses a solar cell thats roughly a size of a small rice grain that draws ambient power from surrounding light and radio signals, produced by a special base station that is located about 50 feet away. It can't send and receive audio at the same time, so a user must press a specific button to speak or listen. But researchers plan to improve the prototype to add features like screen and other features.
iMCO – Alexa powered smartwatch launched in India :
Amazon's Alexa-powered smartwatch called iMCO watch is now available in india. The watch is powered with Alexa's voice based assistant functionality like asking weather, controlling smart home and smart devices, ordering stuff. It has a 400 x 400 pixel AMOLED display, 1.2 GHz dual-core processor, 1 GB RAM and 8 GB internal storage. It also has accelerometer, gyroscope, magnetometer and a heart sensor. Made entirely with stainless steel, it is dust and water resistant. It runs on Cronologics OS, an android based operating system. iMCO watch is price at Rs. 13,900 and you can order yours at Yerha.com