Tech News #12 – Telegram New Feature, Paint to Discontinue, Rock x Siri Ad, Sony Bravia A1 Series TV
Below are the tech news for today
Telegram App gets Self Destructing Feature for Photos :
How many of you use the Telegram App? Honestly, I don't use it. With Whatsapp, Imo, Messenger in market, Telegram was lost somewhere, at least for me. Here is an update from Telegram. The new version 4.2 has a self destructing timer for the photos and videos. If you send a photo or video with a timer set on it, and when then timer runs out, the photo/video disappears forever. Also, if the recipient tries to take screenshot of the photo, the app sends a notification to the sender.
You can download the Telegram App for Android and iOS.
Microsoft Might Kill 'Paint' in Next Windows 10 Update :
MS Paint was the basic program that was in use by everyone before powerful image editing softwares came in to market. Now Microsoft has decided not to include it in the future releases. According to Microsoft, Paint is a program which is not in the active development and might be removed in future Windows 10. Note that Microsoft said 'might be removed', which means that there are still chances that it can change its mind and still keep the software in next releases.
Rock and Apple team up for a Siri Advertisement :
Yesterday, Dwayne 'The Rock' Johnson tweeted that he had "teamed up with Apple to make the biggest, coolest, sexiest, funnest (is that a word?) movie ever."
Rock may call it a movie, but it is only 4 minutes in duration. The Advertisement is called 'The Rock x Siri Dominate the Day' shows Rock doing action, but this time relying on Siri. The Short movie was published on youtube yesterday.
Sony India Launches Bravia OLED A1 Series TV :
[media-credit name="Credit : TechVorm" link="TechVorm.Com" align="alignnone" width="408″]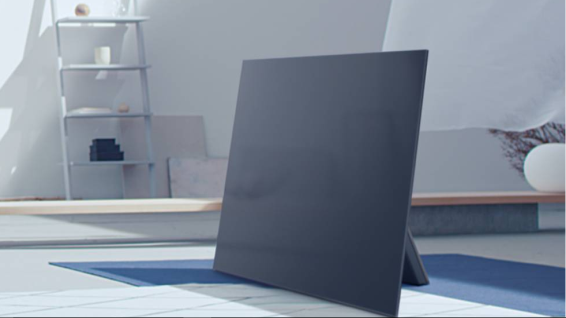 [/media-credit]
Sony India today launched Bravia OLED A1 TV with 4K HDR display and unique sound technology Acoustics Woofers. The TV produces sound from the screen itself. Also, this TV has over 8 million self illuminating OLED pixels for an enriched visual experience with blur less image and a wide viewing angle. An integrated subwoofer behind the TV gives you a deep and powerful bass for a stunning movie experience.
[media-credit name="Credit : TechVorm" link="techvorm.com" align="alignnone" width="438″]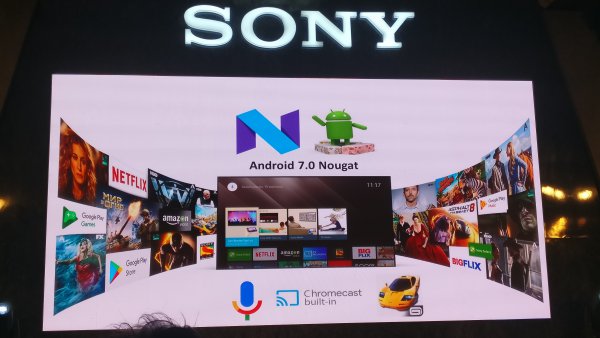 [/media-credit]
It has a One Slate design that condense the TV into a single slate. With 4K HDR Processor X1 Extreme, it gives 40% more real time image processing than 4K Processor X1. The TV also supports Dolby Vision which enriches the visual experience.The A1 series runs on latest Android TV version 7.0 (Nougat). It also comes with Voice Search to find content, ask questions in 42 languages. The TV recognises English with Indian Accent making it easier for Indian users. It also has Chromecast built in, which enables sending content from smartphones to the TV. The TV has the option of expandable memory to add more space for content and apps.
The price of Bravia A1 (55) KD-55A1 is priced at Rs. 3,64,900 and Bravia A1 (65) KD-65A1 costs you Rs. 4,64,900. Both of them will be available from 4th August. Customers who pre-book these TVs from 1st Aug to 15th Aug from select dealers, will be entitled to get a PlayStation 4 free of charge.