Tech News #2 – Jio Data Leaked, iPhone 8 Delay, Twitter Update
Below are the tech news for today.
Jio Data Leaked :
Personal data of 120 million Jio users has been leaked by a website called magicapk.com. When you enter a Jio mobile number, it displays the first name, last name, email address, circle, date of activation and Aadhar card. As of now, the website is showing as suspended. When a lookup has been done on website's IP, the details of the owner are hidden and IP address is private. Jio denied the breach of their customer's data. A Jio spokesperson said their customer's data is safe. Further investigation has been started on this.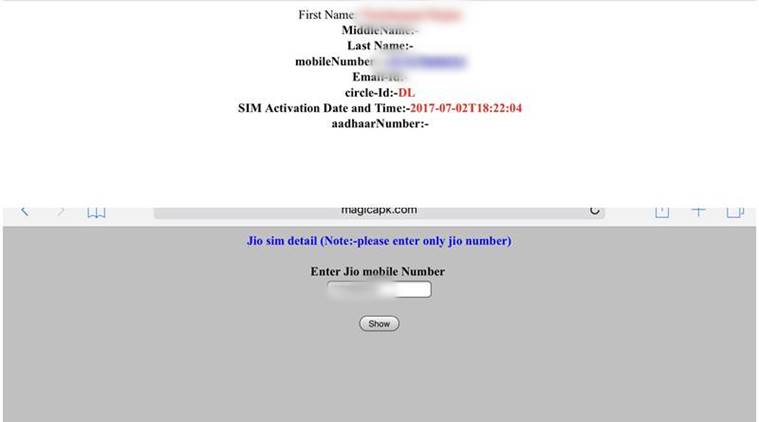 The news of the leak came into picture when some users started sharing this news on twitter on Sunday. Another post from a user shows the data being leaked on dark web.
Update : Rajasthan Police has detained a man named Imran Chhimpa, involved in leaking of Jio data. Previously Jio has denied the leak of data, but Police reported on Monday, that a complaint has been registered by Jio for investigation on this matter.
iPhone 8 Delay :
If you are planning to upgrade your phone to iPhone 8, then you need to wait a bit more. If rumours are to be believed, iPhone 8 might get delayed. Apple is still trying to fix touch ID issues to work with iPhone 8's edgeless OLED display. Due to this, the release might be planned in late October or early November. It might even get late if things don't work as planned. If everything doesn't go as planned, Apple has to ship iPhone 8 without fingerprint sensor or post pone the release.
Twitter lets users to mute notifications from unknown accounts :
In an attempt to curb abusive behaviour on its platform, twitter now lets users to mute notifications from accounts they want to avoid. The social networking site said, its advance filtering options will have the ability to mute notifications from accounts they do not follow or the accounts that do not follow them. It will also limit the notifications from certain type of unwanted accounts such as those without profile photo, automatic content and contains certain words or phrases.